Current Update: 26, Jan, 2001
Last Major : Nov, 22, 1999
First: May, 10,1997


Computergraphic Landscapes - Space art



The Extrasolar Planets Encyclopaedia
Known Planetary Systems - There are 50 known planetary systems ...

Discovery of Extrasolar Planets
The Search for the Extrasolar Planets: A Brief History ...
Other Solar Systems ?


Saturn-sized planet discovered orbiting "79 Ceti" (117 L.Y.)
Possible Planet-Forming Disk in MWC480 (in Auriga)
Scientific American May/96 - Explorations : A Parade of New Planets
Infant Solar Systems in the Orion Nebula
Exploration of Neihboring Planetary Systems (ExNPS)
THE SEARCH FOR LIFE ON EXTRASOLAR PLANETS

Yahoo! - Science : Astronomy : Extrasolar Planets
---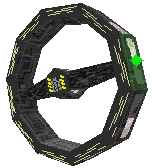 Return to "DSO"